About
World Obesity Day takes place annually on March 4th. Our aim is to increase awareness, encourage advocacy, improve policies and share experiences around obesity.
Who we are
We are a coalition of organisations that spans the globe. From the North American-based Obesity Canada, Obesity Action Coalition, The Obesity Society and Obesity Medicine Association, to the European Association for the Study of Obesity, Asia Oceania Society for the Study of Obesity, and organisations in Africa, South Asia, Latin America and the Caribbean, we have come together to tackle obesity together and align existing obesity days and activities to inspire global change in policy making, attitudes and action.
Our ambition
World Obesity Day calls for a global response to this critical challenge. Obesity is now a global crisis that affects 650 million people worldwide, but is poorly understood. The complexity of the disease, the challenge of developing sustainable solutions and the burden of stigma means we need to work together to address the challenge. World Obesity Day seeks to gain global recognition as well as bringing together regional and national campaigns, and local activities and events. Together, we can change the narrative around obesity.
Why now?
March 4th 2020 saw the launch of the first united World Obesity Day. In recent years, there have been many successful obesity days and weeks, among these National Obesity Care Week in the USA, European Obesity Day, Indian Obesity Day and World Obesity Day. These successful campaigns have reached well over 1 billion people, but by working together on a unified day, the power and reach of our activities can be multiplied.
The aim of World Obesity Day is to
Increase Awareness
Increase knowledge and understanding of the challenge of obesity, and what can and should be done to overcome it.
Encourage Advocacy
Encourage associations and supporters to get involved with advocacy and campaigning on obesity-related issues.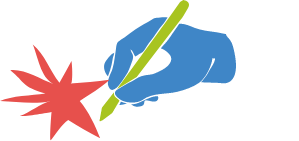 Improve Policies
Encourage governments to take urgent action to meet their commitment to halt the rise in obesity by 2025.
Share Experiences
Share national experiences of campaigning to enable the spread of best practices.